About Kate Walling
Byline:
Kate Walling is founder of Secret Ingredients (www.TheSecretIngredients.com). She so cherished the traditions passed down in her family that she came up with a way to help other families do the same by creating personalized heirloom cookbooks. Visit her blog for more tips: http://secretingredients.blogspot.com/ or, contact her at kate@thesecretingredients.com.
Broadcast Bio:
Kate Walling is encouraging families to savor the traditional foods that have been passed down through generations forever. She is founder of Secret Ingredients, a company that publishes customized family heirloom cookbooks. Like recipe scrapbooks, they include family photos, notes, and favorite recipes. An expert in ways to start and maintain traditions, Kate's inspiration is rooted in her own family's long history and her love of cooking. Welcome, Kate!

Full Bio: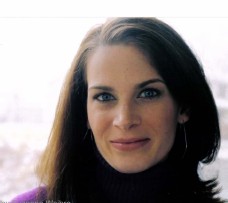 Kate Walling - Sous Chef, Inc.,
Secret Ingredients President and Founder

From an early age, Kate Walling, President and Founder of Sous Chef, Inc. and Secret Ingredients, embraced the idea of honoring important relationships by presenting loved ones with handmade books filled with photographs and written memories.
Kate can remember sneaking pictures out of the family photo album, hoping to copy and replace them before her projects were discovered. When she presented family members with such a personal and memorable treasure, she realized that her books created a unique and special bond.
In 2001, a family friend expressed her desire to pass on her family's recipes and "secret ingredients" in the form of a personalized cookbook. Kate decided to accept the challenge. The gift was an instant success, and word quickly spread throughout the neighborhoods of her hometown.
Throughout the creation of these cookbooks, Kate began to appreciate the unique opportunity she was given to explore the importance of cooking and food as an integral part of each family. She began to see how the preparation and presentation of meals appeals to all five senses and the presence of familiar foods evokes memories and provides comfort.
Kate's purpose in creating the family cookbooks that you see on Secret Ingredients.com is to provide clients with unsurpassed quality and customer care, while offering customized selections to benefit every family. It is her mission to offer families the opportunity to share memories, strengthen relationships and bring together past, present and future generations through the art and power of food.
Be sure to visit Kate's blog!